Debi Derryberry (born September 27, 1967) is an American voice actress who provides the voice of Maureen Murphy and other various characters on F is For Family.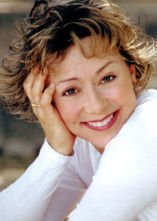 Notable Roles
Edit
Archie: to Riverdale and Back - Midge Mason
Peter Pan and the Pirates - Tinkerbell
Bobby's World - Jackie
the Addams Family - Wednesday Addams
Duckman - Sherry
Toy Story Franchise - the Aliens
That 40's Show - Vanessa Giacomelli
Jimmy Neutron Franchise - Jimmy Neutron
Crash Bandicoot Franchise - Coco Bandicoot
the Grim Adventures of Billy and Mandy - Nergel Jr.
Monster High Franchise - Draculaura
F is For Family - Maureen Murphy, Kenny, Phillip
Ad blocker interference detected!
Wikia is a free-to-use site that makes money from advertising. We have a modified experience for viewers using ad blockers

Wikia is not accessible if you've made further modifications. Remove the custom ad blocker rule(s) and the page will load as expected.